Invitation to Talk Face-to-Face
Invitation to Talk Face-to-Face
Your friend or relative The user is getting a Konnekt Videophone and the family asked us to set you up as a contact so you can call each other FACE-TO-FACE using Skype.
The Videophone is first set up at Konnekt, but we can add/change Contacts after delivery without anyone needing to visit. If you would like your name to be on the Videophone so that The user and you can call each other, please spend a few minutes following these instructions.
Here's how your friend's Videophone looks during a call.
This is how The user will call you.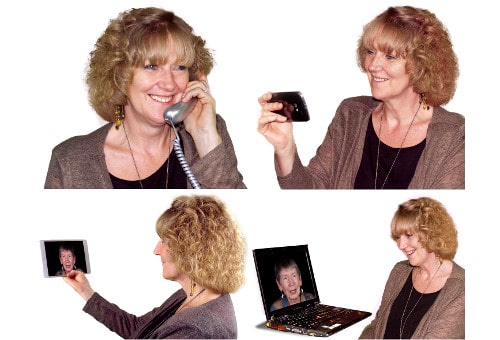 You will be able to answer on almost any device. Talk face-to-face!
What You Need To Do
Detailed Instructions are further below, but if you are familiar with Skype, it's simple:
Start Skype & login
Type this into the Skype Search box (enter it exactly as shown):
The user's Skype Name
Click on the resultant contact and send a short message, eg. "Hi from your name".
Notify Konnekt that you have done it: click here (or Reply to this email).
Alternatively, call Konnekt and one of our experienced staff will guide you through it in person. We answer quickly, and it usually only takes a few minutes. Ask to be added to The user's Videophone. Our contact details are further below. Call us on Skype for free!
Detailed Instructions
1. Install Skype.
Skype is free and works on PC, Mac, iPad, tablet, Android phone and iPhone.
Visit skype.com on each of your devices and follow the instructions to download and install the latest version.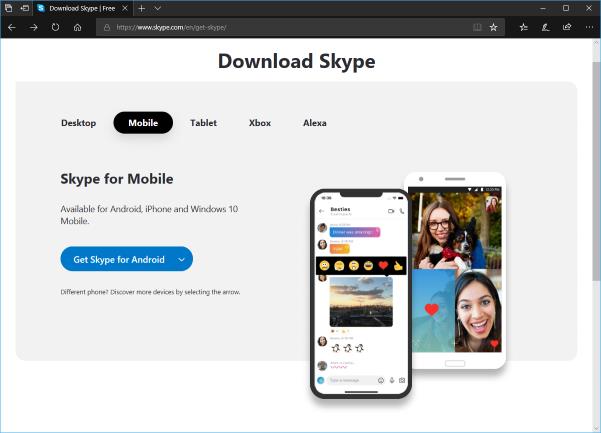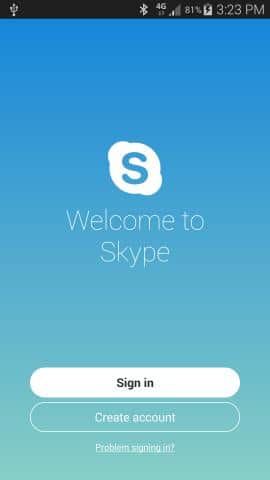 3. Send a Skype Invitation to The user
If you already see an invitation from The user in your Skype Chats, click on it and hit ACCEPT when prompted.
Otherwise, please send a Skype Invitation as follows:
locate the "Search Skype" option (look for the magnifying glass icon)
type this into the Skype search box (enter it exactly as shown): The user's Skype Name
a The user contact will appear
click on it and send a short message, e.g. "Hi from your name"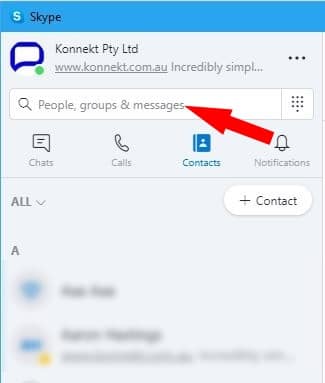 NOTE: Skype has 300 million users, so you must search exactly as shown above to locate the correct The user . Ignore any others, including old ones in your Skype Contact List.
4. Notify Konnekt
Let us know you have sent your Skype Invitation: click here (or Reply to this email).
When we see your Skype Invitation, we will add you to the Videophone, and give you a quick call from it. So keep your Skype device nearby and be ready for a short test call!
5. Make and receive Skype calls!
After we have added you to the Videophone, you will be able to call The user:
start Skype and select "Contacts"
select The user in the list
tap the video call icon (not the phone icon, the other one, similar to below…)

For a Group call:
call Videophone as usual
tap anywhere on the Skype call window, then tap the "+" icon, then "Add People"
How To Contact Konnekt
Skype: konnekt_000
Phone (Aust): +61 3 8637 1188 or 1300 851 823
Phone (USA): 415-877-4200
Times to call:
Australia: 9:30am – 6:30pm Melbourne time (EST)
United States – West Coast: any time after 4:30PST, Sun-Thu
United States – East Cost: any time after 7:30EST, Sun-Thu
United Kingdom: early morning, before 11:00am Mon-Fri (or talk live during business hours to our UK partner)
Western Europe: early morning, before 12:00pm Mon-Fri
Singapore / Hong Kong: 7:30am – 4:30pm Mon-Fri
South Africa: mornings, before midday Mon-Fri
More information is available on our website: Contact Us
Tips
Skype uses Internet. Mobile data rates may apply.
To keep Videophone incredibly simple, it won't do voicemail, text or video messages.
See our FAQ to…
improve call quality
share your computer screen or photos to Videophone
answer on your mobile phone without running the Skype app
learn how Videophone can call you on backup numbers if you don't answer on Skype
Note that we do not represent Skype or Microsoft, and this guide is subject to change.