Captioning Videophone FAQ
How is it mounted?
Sit it on its kickstand. We supply a small adhesive clamp to stick it down.
Use a suitable monitor stand for greater security. Ask for our recommendation.
Wall-mount it using any VESA-100 monitor bracket. See Videophone accessories.
Connection and Activation
Does the Konnekt need a phone line?
No. No phone line is needed.
The Konnekt Captioning Videophone only needs an Internet connection. It uses Skype for all calls, even for calls to and from regular phone numbers, thanks to Skype's interface to the telephone network.
Benefit: You can continue to use your phone line for a second telephone, if you wish. Or you can cancel your phone service altogether.
How does it connect to Internet?
It can connect to Internet via Wi-Fi or via a network cable.
This means you can use:
Your home Internet service
A Care Home's Internet service for residents
A mobile (cellular) Internet service
A fixed Internet service, such as Cable, optical, ADSL or VDSL
Your employer's workplace Internet service
Any Internet service that you can think of, that is reasonably reliable
Konnekt can help you with suggestions and advice.
Does it use batteries or connect to power?
It connects to any regular power outlet. Plug and go!
Konnekt includes a power adaptor with the correct power connector for the country of use.
There are no fiddly charging connectors or charging pads, and there are no batteries to go flat, explode or leak.
If you live in a rural area where power outages are common, ask us about Uninterruptable Power Supplies (UPS) and mobile Internet.
How to make a call
One touch: Press a Call button, or press Phone to enter a number
Wait: The other person can answer on Skype or on their phone
Watch: If they answer on Skype, you can read lips too
Listen: You can also hear them (loudly)
Read: Captions start automatically
Finish: Either of you can end the call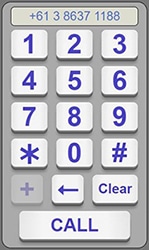 Keypad Dialler
Dial phone numbers easily using the on-screen Keypad Dialler
Huge on-screen buttons: Easy to press
See entered digits: Avoid/correct errors
Send DTMF* tones during calls: "Press 1 for…"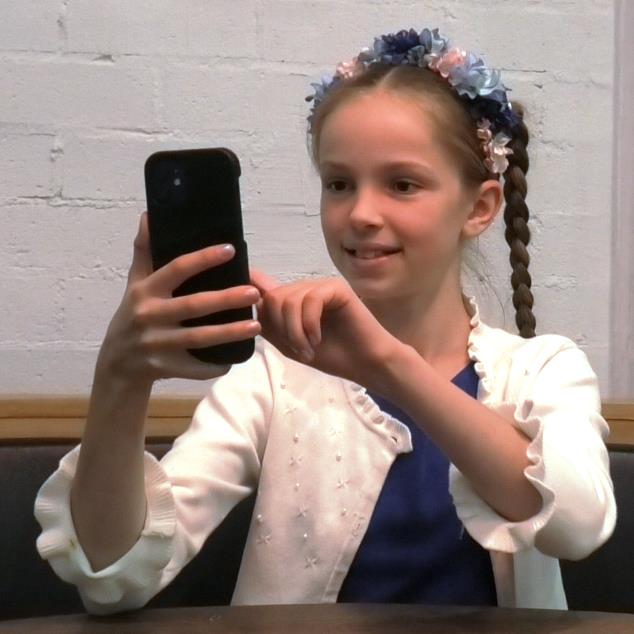 How to receive a call
They call you: The other person either calls your number, or calls you on Skype
Name: Their number is shown, or name if it's a Contact
It rings loudly, and the whole screen flashes
One touch: Press ANSWER – or nominated callers can be answered automatically (optional)
Watch: If they use Skype, see their face and read lips
Listen: You can also hear them (loudly)
Read: Captions start automatically
Finish: Either of you can end the call
External Devices and Accessories