Face-to-Face Linked to Lower Depression
For older adults the probability of developing symptoms of depression steadily increases as the frequency of in-person social contact decreases. Our research showed that such an effect did not exist for phone, written, or email contact. What does this mean? Social isolation is bad for your mental health, and regular face-to-face social interactions are likely a great way to help prevent depression.

— 

Prof Alan Teo

, M.D., M.S., Assistant Professor of Psychiatry, Oregon Health & Science University
Less Worry, More Personal
It's been great being able to talk face to face with Mum and Dad – particularly when they have been ill, or I haven't been able to be there as much. It seems so much more personal seeing their faces.

— Reverend Greg Allinson, Vicar of St Mark's Camberwell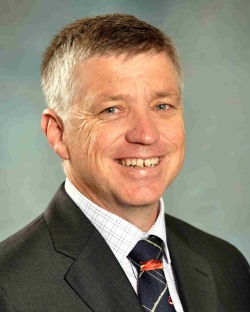 Mum Loves to See Us
Konnekt has been very helpful in bridging the time between personal visits to mum. She loves to see the faces of me and other loved ones who are great distances away.
Mum is usually super uncomfortable around any kind of technology but Konnekt's extreme simplicity has made it so easy, approachable and even fun for mum to navigate. I can't recommend it highly enough.

— Sean Whelan, Dedicated Son
BUPA Aged Care
I love seeing my son in Queensland, and keeping in touch with family and friends is so much easier than my other phone.  The large buttons on the touch screen remind me that I have many family members and friends around Australia that I can call.

— Graham Christie, resident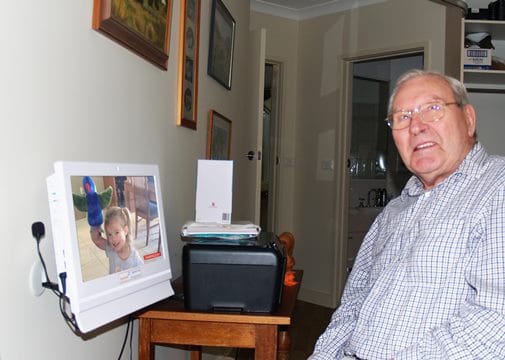 Bridges the Gap, Lets me Relax
Being able to see Dad bridges the gap of living so far away. Konnekt Videophone makes it possible to relax and stay in touch when I am working anywhere around the world.

— Graham's son, Brisbane
Happier, Great Service
I have seen an enormous difference in my Grandma since having a Videophone installed in her room at her aged care facility. She seems so much happier and more settled than I have seen her in a long time. I truly can see the impact that having that instant connection to her loved ones has made all the difference for her. The face to face contact that video calls provide is just so important for someone in her position. To see that smile on her face when we talk is fantastic. Thank you Konnekt. Your customer service has been outstanding. Thank you for your meticulous attention to detail.

— Deanne Joosten, Grandaughter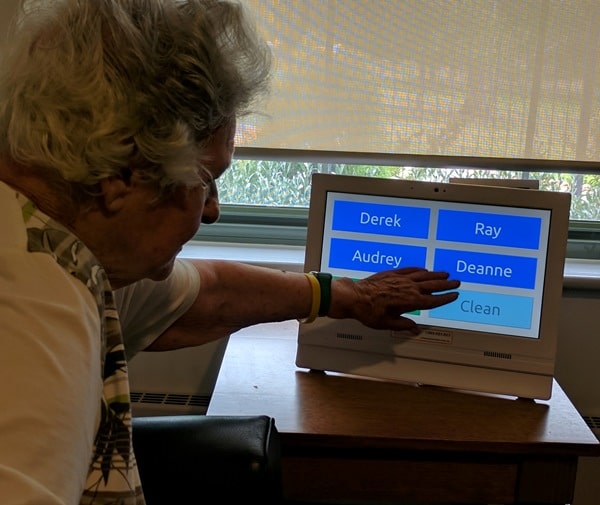 Healthier, Regained Independence
June now calls me most days and her overall wellbeing has improved out of sight… this has given her back her independence

— Derek Clapton, Aged Care Volunteer
When I recently saw an advertisement in the November 2016 issue of RACV Royal Auto for Konnekt I made contact and after an informative and friendly  introduction by Natalie then got to meet the directors John and Karl.
Following discussions around getting my 90 year old mother June who is a resident at Uniting AgeWell Box Hill in touch with family and friends, we arranged the installation of a Konnekt Videophone in December 2016.
Konnekt did a wonderful job of managing the installation. They overcame some initial hurdles using their skills and communicating with UAW IT department. This ensured the smooth set up without my involvement.
June has been resident for 4 years and unable to make outgoing calls for over 3 years as she cannot press the buttons on her phone.
Now June just touches a 15 inch Videophone screen on the name of the person with whom she wishes to speak. This now puts her in control to communicate on a Face to Face meeting via simple and easy to use technology.
June now calls me most days and her overall wellbeing has improved out of sight in the past 3 months, as she can readily communicate with friends and family when she chooses. June has always been a fiercely independent person and this has given her back that independence.
This fantastic use of technology has given June the ability to regain her control over communication and not feel isolated or lonely. June has become a pioneer amongst her 120 strong community and we have introduced Konnekt to UAW to bring this technology within the reach of the rest of her community.
Thanks to the team at Konnekt for giving June her independence.
— Derek Clapton, Aged Care Volunteer and Son
Easy to Use, Brightens our Days
It is wonderful to be able to see each other despite living interstate. It is almost like being in the same room and the time on the calls brightens both of our days.
I never thought that my father would be able to use a video call system but having the separate easy to use unit with big buttons means he can call me and other family members easily.

— Jonathan L, Sydney
Global Family Now "Konnekts"
Your product has changed the life of my mum in Germany, who can now see her grandchildren in Australia and around the world.

— Michael Mueller, devoted son
Malaysia, Singapore, USA – Happy family
I would like to take this opportunity to thank all the wonderful Konnekt staff for the immense help you guys have given to help us set this up for my grandma. She feels more connected being able to see us, especially the great-grandkids, whenever we call.

— Amanda C, Malaysia
Helping Overcome Disabilities
Konnekt has been a great way for our brother to stay in touch with the family. He has really enjoyed it and quickly mastered the simple to use setup despite his disabilities and lack of computer experience. The support to get started was a great help.

— Elizabeth Richards, Australia
From Europe
Konnekt Videophone maintains the connection between my children, myself and my parents- the distance now between Europe and Aus has been minimised. So easy that with the press of a button my parents are in our living room!!!! Fabulous!

Your assistance has been invaluable; speedy, clear and simple instructions, professional. QUALITY!

Thank you ever so much!

— Ruth Vlahos, Greece