Videophone Reviews – Medical and Health
Videophone Helps Save Judy's Life
If it was not for the Konnekt video phone assisting me to visualize my Mum, I am pretty certain my Mum would have died…

— Cheryl Kolff, Judy's Daughter / Retired Nurse
My 84 year old mother has Alzheimer's disease. Mum lives independently in an over 55's retirement village interstate. She wears an Emergency Assist button "just in case".
In September I visited Mum and found her ill with an acute bowel problem. Mum hadn't told anyone she was unwell, or that she hadn't eaten or drunk fluids for several days. This illness really hit home how fragile Mum was becoming.
I was due to travel overseas a few weeks later so I implemented some measures to assist Mum. One measure was a video phone from Konnekt which would allow me to use Skype with her and was also simple for Mum to use. I wanted to be able to see Mum when I was away as she had become very labile in her ability to inform family, friends and her GP when she had pain, or was feeling unwell.
When I left Australia, Mum was feeling okay. Three weeks later we spoke on the video phone and she said her abdominal pains had returned. Thankfully she had taken herself to see her GP that afternoon. Unfortunately, the x-ray procedure he ordered was not available for a week or so later and Mum was not able to inform him as he had gone home for the weekend. Subsequent Skype sessions over the weekend enabled me to visually check on Mum's condition: she appeared stable.
I decided to call her via Skype early Monday morning Australian time to find out her exact x-ray appointment date so that I could ask her GP to push for it to be performed earlier. I have Mum's video phone configured so if she doesn't answer it opens up anyway, allowing me to see what is happening. On this occasion Mum didn't answer and the video phone went to automatic opening just as she was coming into view. I could see she looked very unwell and was in obvious need of an ambulance. To cut a long story short, the video phone allowed me use my nursing skills to assess my Mum and determine that her bowel was possibly obstructed and that she was dehydrated. Due to her age and heart problems Mum was heading towards a potentially catastrophic event i.e. a cardiac arrest.
The video phone allowed me to observe my Mum and comfort her whilst waiting for the paramedics to arrive. It also allowed me to tell the paramedics what had happened as they assessed her before taking her to the Emergency Department. Mum was diagnosed with a bowel obstruction and was operated on that day.
If it was not for the Konnekt video phone assisting me to visualize my Mum, I am pretty certain my Mum would have died a very horrible death in her unit within 24-48 hours as her recent behaviour suggests she would not have told anyone how she felt.
— Cheryl Kolff, Judy's Daughter / Retired Nurse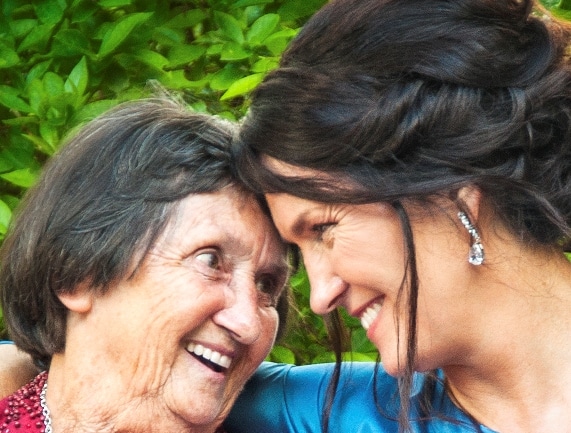 Face-to-Face Linked to Lower Depression
For older adults the probability of developing symptoms of depression steadily increases as the frequency of face-to-face social contact decreases. Our research showed that such an effect did not exist for phone, written, or email contact. What does this mean? Social isolation is bad for your mental health, and regular face-to-face social interactions are likely a great way to help prevent depression.

— Prof Alan Teo, M.D., M.S., Assistant Professor of Psychiatry, Oregon Health & Science University
Hydration & Hygiene Compliance
Adequate water consumption has been a huge challenge… Her face just lights up when she gets a call… I have her read this material to me…

— Sandy Flohrs, MN USA
I just wanted you to know how much I am enjoying using the Konnekt system to communicate with my mother. It has performed flawlessly. Although I am able to physically visit her four days a week, I no longer need to worry about seemingly simple things (is she drinking enough water or flossing her teeth) on the days that I cannot see her. Adequate water consumption has been a huge challenge for her and, understandably, the staff at her memory care facility is not able to monitor this as closely as I would like. Now, I can check on her progress and even prompt her to get another bottle out of the closet.
Her face just lights up when she gets a call. Seeing that brings a smile to my face as well. She enjoys reading to me and the Konnekt video calls provide her with social interaction that she would otherwise be lacking. It has brought me such peace of mind and has been an absolute blessing to us both. Thank you for developing this product AND for your amazing customer support while we setup the system!
Like many dementia patients, my mom's mind is stuck in the past. She grew up in a very small rural town in Minnesota. I was fortunate to find some historical documentation and photos about the community as well as her family. They were immigrants from Sweden who settled there and established businesses in the 19th and 20th centuries. We also have family-written documentation to provide her with interesting and amusing anecdotal records. It is difficult to have casual conversations so I have her read this material to me then I can comment or ask questions which engages her.
One thing that I would like to make more clear for others that are considering your product is this: Mom's dementia limits her comprehension to the point that she is not able to pick up a receiver or even push a button without someone telling her to do so. Konnekt has solved that problem with it's auto-answer capability for selected contacts.
— Sandy Flohrs, MN USA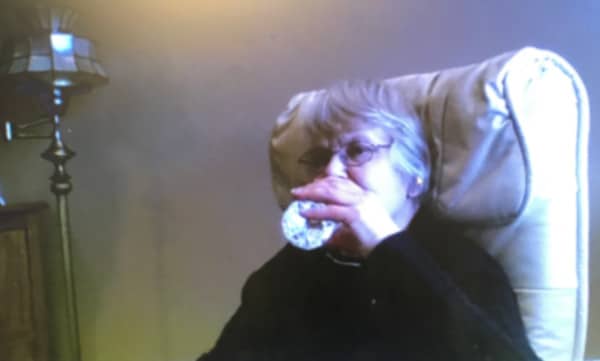 Tele-Health, Peace of Mind
Happy to say all running smooth and using the Videophone regularly. Came in handy when I had to explain to my 16 yo son how to set up Nan's new oxygen machine and nebuliser .. so much easier with visual and audio than if I had to do it over phone.


Thanks so much, it has brought me peace of mind and I actually call Nan more frequently as it's easier for her to talk and relax in her lounge and have a conversation.

— Traci, Lane Cove
Videophone Reviews – Asia
Children in Vietnam and Australia
I saw Konnekt in a seniors magazine. It works well for my mother who is infirm and has mild Alzheimer's. She calls a son in Vietnam, myself in Queensland, my sister in Perth and various grandkids.

— Don Jones
It works really well. I talk to Mum nearly every day now. Sometimes while watching TV on iPad, I say Hi during an ad.
Below is an email trail to a few people including Andrew, the boss of my mother's aged care facility, who loved it:
Good to catch up with you in Perth and again I must say I am very pleased with the care you and your staff are providing to my Mum June. Thank you.
I am sending you the link to the videophone website. As mentioned, I am very happy with it and I now call Mum almost daily, as do other family members.
It auto answers and you can have names in very big letters for them to press. There is a buy or rent option.
I have been using it now for four months and it has worked very well. As you know my Mum, June would not be able to use a mobile phone or iPad. I use a dedicated Optus modem, but it would work well with existing Wi-Fi. You are welcome to use Mum's to further test.
Dr Adeoye was also very interested in it and I mentioned I would be sending the details to you to pass on to him.
— Don Jones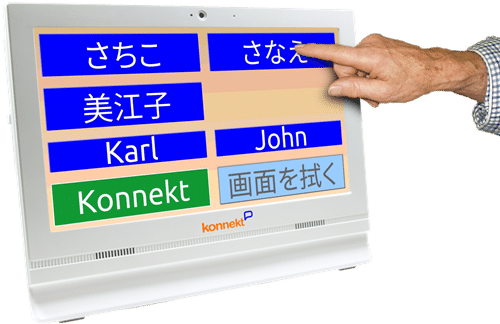 Malaysia, Singapore, USA – Happy family
I would like to take this opportunity to thank all the wonderful Konnekt staff for the immense help you guys have given to help us set this up for my grandma. She feels more connected being able to see us, especially the great-grandkids, whenever we call.

— Amanda C, Selangor Malaysia (grandma in Kuala Lumpur)
Connected family in Sri Lanka
I would like to take this opportunity to thank the Konnect team for the service that you provide through the Konnekt video phone. It cannot be measured by money. I had the opportunity to talk to my beloved brother Sunil every day (sometimes more than once a day). Sunil had the opportunity to talk to us when ever he needed to. My husband, my children living here and my other siblings living in Sri Lanka also used the service every day especially during the Covid lockdowns around the globe.

I have already informed about your great service to my friends here and Sri lanka and will continue to do so.

Thank you again for the great service provided to us.

Best regards,

— Saroja de Silva in Wantirna Australia (brother Sunil in Sri Lanka)
Videophone Reviews – Australia
Less Worry, More Personal
It's been great being able to talk face to face with Mum and Dad – particularly when they have been ill, or I haven't been able to be there as much. It seems so much more personal seeing their faces.

— Reverend Greg Allinson, Vicar of St Mark's Camberwell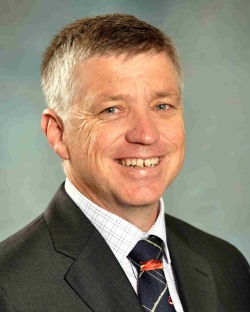 BUPA Aged Care
I love seeing my son in Queensland, and keeping in touch with family and friends is so much easier than my other phone. The large buttons on the touch screen remind me that I have many family members and friends around Australia that I can call.

— Graham Christie, resident, Melbourne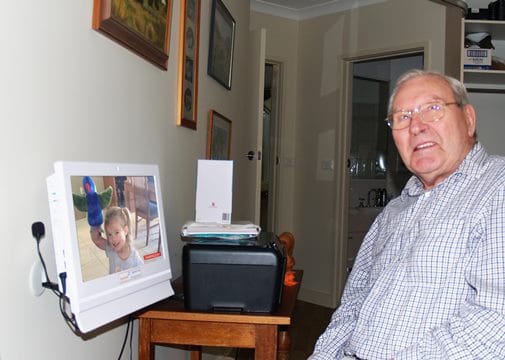 Bridges the Gap, Lets me Relax
Being able to see Dad bridges the gap of living so far away. Konnekt Videophone makes it possible to relax and stay in touch when I am working anywhere around the world.

— Graham's son, Brisbane
Less Lonely, Overcame Poor Hearing
The Konnekt video phone system has really helped Dad connect better with friends and family. As he is becoming deaf, seeing the caller helps him to lip read, the sound volume is stronger and the tone is clearer than a standard mobile phone. Also, he doesn't have to remember phone numbers! The simplicity of the system enables him to be more connected to family and friends, reducing his sense of isolation and aloneness.

— Wendy Wintersgill, Registered Nurse (RN), Graham's daughter
Click to read Wendy's story
Two-Videophone family
Thank you so very much for your wonderful service and help in regards to Mum's Videophone. Your communication, interactions and follow-up have made the process so easy.

It was very touching watching and listening to my Mum's and my Aunt's reactions and conversation today. Because of their health issues they have not seen each other for a few years. The distance in kilometres for them makes it difficult for travel. To see them touching their hands on the screen and blowing kisses to each other was priceless. You have a fantastic product!

— Helen N, caring daughter / niece
Ideal during COVID, and hands-free
Our family are all so grateful for the Konnekt video phone system. It is easy to use and has been the only way most of our family has been able to speak with our mum over the last year. One because of covid and two, because her hands could no longer hold a phone of any sort with much success.

We are so grateful to Konnekt for their wonderful support and professional, fast service, you have helped make the last year of our mums life so much richer. We appreciate and thank you.

— Alyse Anderson, Pilbara WA / Adelaide SA
105 Years Old
Mum got a lot of enjoyment from the videophone. And it became quite the talking point in her community. We are just sorry we hadn't become aware of it much sooner. Operation of the landline was a problem we had been trying to solve for quite a few years.

— Noel B, Loving Son of Liela, Glenelg VIC
Already Seeing Improvements
I am delighted with your innovative product and very grateful for the improvements that I am already seeing in Norma (she has significant cognitive decline).

— Amanda Hill, daughter, Margaret River WA
I am delighted with your innovative product and very grateful for the improvements that I am already seeing in Norma (she has significant cognitive decline).
Our interactions are so much more enjoyable as I am able to distract her with interesting visuals, such as: "Look at this beautiful flower, what colour is it?" She is able to answer simple questions such as this and I can see it giving her more confidence.
Or often I will commence the call with the cat on my lap so we immediately talk about the cat, and this really brings a smile to her face. These sound like small things but it also makes my interactions so much more meaningful and less frustrating. I used to dread the phone calls to Norma but now I actually look forward to them. If she is in an agitated state, I will always have her favourite song ready to play as another distraction.
I believe my success lies in the efforts that I have put in to make these regular calls at the same time daily and to be creative with distractions.
Thanks again John for supplying the product that I thought I would have to invent!!
— Amanda Hill, daughter
Happier, Great Service
I have seen an enormous difference in my Grandma since having a Videophone installed in her room at her aged care facility. She seems so much happier and more settled than I have seen her in a long time. I truly can see the impact that having that instant connection to her loved ones has made all the difference for her. The face to face contact that video calls provide is just so important for someone in her position. To see that smile on her face when we talk is fantastic. Thank you Konnekt. Your customer service has been outstanding. Thank you for your meticulous attention to detail.

— Deanne Joosten, Granddaughter, Tasmania
Konnekt Videophone - Your Story
Healthier, Regained Independence
June now calls me most days and her overall wellbeing has improved out of sight… this has given her back her independence

— Derek Clapton, Aged Care Volunteer
When I recently saw an advertisement in the November 2016 issue of RACV Royal Auto for Konnekt I made contact and after an informative and friendly introduction by Natalie then got to meet the directors John and Karl.
Following discussions around getting my 90 year old mother June who is a resident at Uniting AgeWell Box Hill in touch with family and friends, we arranged the installation of a Konnekt Videophone in December 2016.
Konnekt did a wonderful job of managing the installation. They overcame some initial hurdles using their skills and communicating with UAW IT department. This ensured the smooth set up without my involvement.
June has been resident for 4 years and unable to make outgoing calls for over 3 years as she cannot press the buttons on her phone.
Now June just touches a 15 inch Videophone screen on the name of the person with whom she wishes to speak. This now puts her in control to communicate on a Face to Face meeting via simple and easy to use technology.
June now calls me most days and her overall wellbeing has improved out of sight in the past 3 months, as she can readily communicate with friends and family when she chooses. June has always been a fiercely independent person and this has given her back that independence.
This fantastic use of technology has given June the ability to regain her control over communication and not feel isolated or lonely. June has become a pioneer amongst her 120 strong community and we have introduced Konnekt to UAW to bring this technology within the reach of the rest of her community.
Thanks to the team at Konnekt for giving June her independence.
— Derek Clapton, Aged Care Volunteer and Son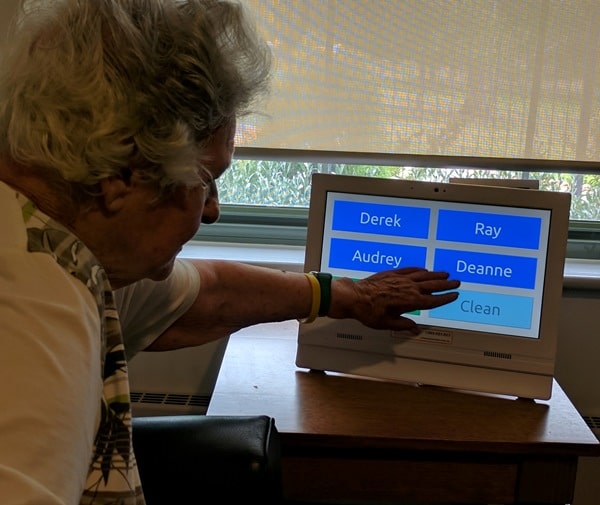 Easy to Use, Brightens our Days
It is wonderful to be able to see each other despite living interstate. It is almost like being in the same room and the time on the calls brightens both of our days.
I never thought that my father would be able to use a video call system but having the separate easy to use unit with big buttons means he can call me and other family members easily.

— Jonathan L, Sydney
Helping Overcome Disabilities
Konnekt has been a great way for our brother to stay in touch with the family. He has really enjoyed it and quickly mastered the simple to use setup despite his disabilities and lack of computer experience. The support to get started was a great help.

— Elizabeth Richards, Australia
Family Joy and Comfort
This Videophone is fantastic and set up just right for our needs!

The joy, happiness and comfort this device is giving our family is immense……to be able to regularly communicate with our elderly father (with Dementia in a permanent care home) is the absolute best we could hope for in such a situation. Thank you so much!!!

— Steve Surrey, Canberra Australia
COVID Lockdown Care Home
Thanks so much to you and the team for your amazing work and patience during the process of getting Mum's videophone up and running – you're such a professional and reassuring organisation. Mum is thrilled to be able to contact us so easily and see our faces. We are delighted to be able to see her and share our lives outside her aged care home in these unusual Covid times. Such a comfort to all, especially considering Victoria's 2nd lockdown.

May you all stay safe and well.

— Gabrielle, daughter, Melbourne
Tears of Joy
Just wanted to tell u mum was so excited at her first few calls she started to cry. Tears of happiness, she said. A very good reaction from our mum!
Since then she has rung us all several times, including me again at 7 this morning. Hopefully the novelty will calm soon.
Staff also learned it and have been very impressed. Tks.

— Anne-Marie "Ree", Daughter of 89-year-old Hazel, Tweed Heads NSW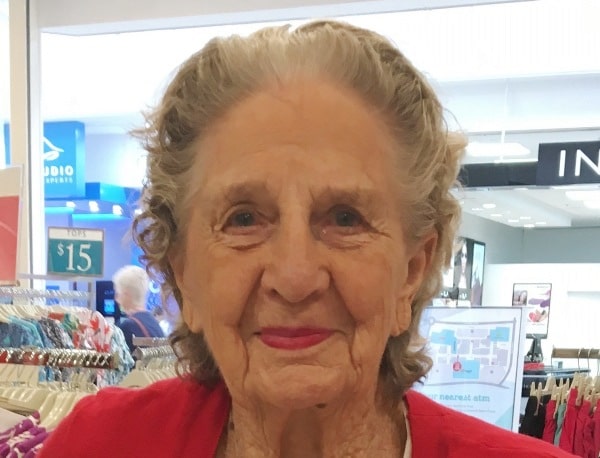 Videophone Reviews – Europe
bildfon and customers – English language
bildfon Videophone konnekt: What customers are saying
bildfon and customers – German language
bildfon Bildtelefon konnekt: Was unsere Kunden sagen
German Family "Konnekts" Globally
Your product has changed the life of my mum in Germany, who can now see her grandchildren in Australia and around the world.

— Michael Mueller, devoted son
Lockdown: Shares meals remotely
Not being able to travel any more, he feels almost depressed knowing he is not able to talk to or see his family and friends in Serbia and Bulgaria. You and your team made it possible for my husband and me to be in touch even in these lock-downs.

— Irena Miljkovic, wife
Dear John,
I can not thank enough to you and your team for made it possible for my husband and me to be in touch even in these lock-downs.
My husband Michael, due to mild dementia, could no longer use a phone. He is resident at a nursing home in Melbourne, Australia. Not being able to travel any more he feels almost depressed knowing he is not able to talk to or see his family and friends in Serbia and Bulgaria, Europe. Then I found out about Konnekt and Videophone. John and his team were very helpful, knowledgeable and set up Videophone according to my husband's needs. We are extremely pleased. My husband is overjoyed because he has the opportunity to see and hear dear people. And we can see each other and talk, even having meal or tea "together". In these Corona virus lock-downs is important to have face to face connection, to feel less isolated. This is extremely important for all people, especially those in nursing homes. Thank you Konnekt! I highly recommend Videophone to everyone.
Irena Miljkovic, wife
Greece
Konnekt Videophone maintains the connection between my children, myself and my parents- the distance now between Europe and Aus has been minimised. So easy that with the press of a button my parents are in our living room!!!! Fabulous!

Your assistance has been invaluable; speedy, clear and simple instructions, professional. QUALITY!

Thank you ever so much!

— Ruth Vlahos, Greece
Children in Sweden, London and Newcastle
This is a fantastic concept.
Konnekt has enabled my family – four children who live in Europe and Australia to remain in regular and easy contact with my wife who is now in a nursing home and no longer has the ability to use a conventional telephone or iPad to communicate with her family. This would not have been possible in any other way.
Thank you sincerely.
— Bruce Menzies, husband
Videophone Reviews – Japan
Yokohama Japan. Review in Japanese language.
想像以上に簡単なビデオ電話!

海外在住です。コロナ禍真っ只中、日本に暮らす高齢の両親の状況が気になり、インターネットの検索サイトから探して探してようやく見つけたのが、コネクト社の高齢者向け簡単ビデオ電話でした。
80代の両親は二人とも軽い認知症を患い、かつ母親は60代から突発性難聴をきっかけに両耳がほとんど聴えません。
こんな二人に使いこなせるビデオ電話は恐らくないであろうと半ば諦めていました。
ところが、コネクト社の簡単ビデオ電話はこれまで見たことも触ったこともない程本当に簡単で、目が見えるか耳が聴こえさえすれば容易に呼び出しに応じたり、家族の顔さえ認識できれば画面に予め設定した顔写真を元に発信することも出来る手軽さ。。
このビデオ電話で一番安心だと感じたことは、連絡先が登録制になっている事や、ソフトウェア・アップデートをコネクト社側でリモート行ってくれるので、両親は何もする必要がなく、不審者からの連絡、迷惑電話の心配も一切無いところです。これさえあれば、極論もう一般電話に応答しないで欲しい、、(詐欺や勧誘、セールスの電話が多すぎる!!)と家族としては感じています。
また、携帯やタブレット、PCなどを使いこなせるご老人はあまりいないと思います。必ず家族や介助者が何らかの形でお手伝いしているはずです。その負担は想像以上に大きいもの。。。
ましてやコロナ禍で移動に制限もあり、助けたくても助けられない年月を悶々と過ごしました。
そんな中見つけたこのビデオ電話は、高齢者と向き合う家族や介助者の双方にとって、とてもフレンドリーな製品だと思います。

— シズエ
Kanagawa Japan connected to New Zealand
Thank you for keeping offering us a great service to stay connected; my dad in Japan and myself over here.

— K.H. (Dad in Kawasaki Japan)
Videophone Reviews – New Zealand
Dad, 99, Sees Grandkids All Over the World
The product has been faultless

Thanks for the great service and product. It's been invaluable.

Kind Regards

— Paul Fam. (Dad in Wairarapa, New Zealand)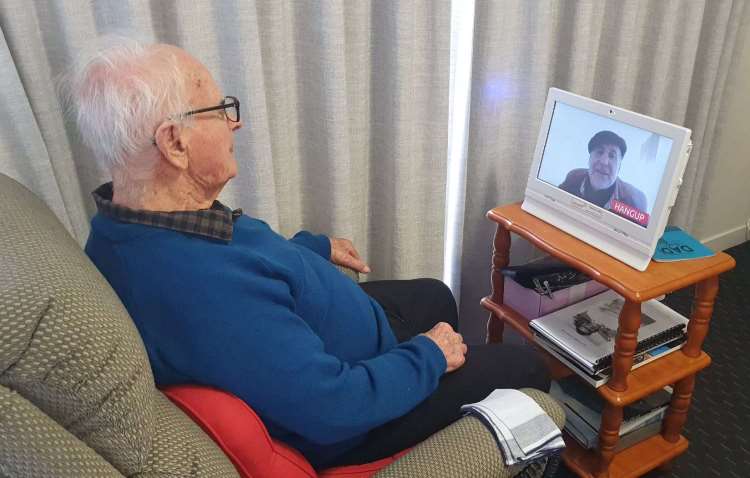 New Zealand South Island to Japan
Thank you… We are so grateful to know and have your Videophone between us!

— "Cakes", Queenstown, New Zealand. (Dad near Tokyo, Japan)
Most Emojis in One Review
I was looking for a mobile phone for my mum as she has dementia. I found Konnekt. From the very start I had amazing communication. The help to get my mother connected in NZ, with no wifi, I had roadblocks after roadblock. The patience that all the staff at KONNEKT trying to connect was so worth it and absolutely 👍 amazing 🤩.

My mum was isolated from her loved 🥰 ones because she couldn't remember numbers, screen to small, couldn't hear. This is the perfect phone ☎️ for SENIORS. The smile on my mothers face now is PRICELESS. Her persona has picked up, she's all excited to chat, we giggle like little school girls. Mum LOVES what KONNEKT did for her to connect her family, without all the hassles of the internet connection. KONNEKT did it all. Thank you John, Natalie, Karl, Daniel, John and everyone else who HELPED.

BEST GIFT 🎁 EVER.
I am sooo excited and very very HAPPY and GRATEFUL to KONNEKT. I will send you customers. FOREVER GRATEFUL 🙏

— ❤️Robyn R (mother in Rotorua, New Zealand)
Videophone Reviews – North America
Videophone Helps Save Another Life
The Konnekt videophone is AMAZING as is the entire Konnekt team! My mom lost her ability to use a telephone due to dementia, however she was easily able to use the Konnekt. It was a blessing to visit with her (and her care providers) throughout the lockdown. My sisters and I could all visit with my mom together despite the miles between us. This not only enhanced her quality of life, but also allowed us to evaluate her status.

During one of our visits we witnessed my mom having a stroke and we were able intervene immediately. The Konnekt videophone is literally a lifesaver!!

The Konnekt team was extremely helpful and made it super easy to use the videophone everywhere my mom was transferred throughout the rehabilitation process. Thank you, Konnekt! Words cannot express our depth of gratitude and height of praise for the ingenious videophone and your excellent service!

Sincerely,
Linda Lopp, Florida USA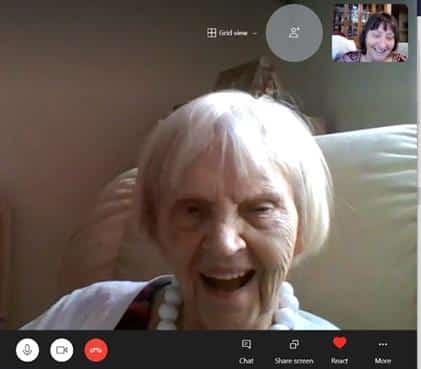 Mum Loves to See Us
Konnekt has been very helpful in bridging the time between personal visits to mum. She loves to see the faces of me and other loved ones (in Canada and Australia) who are great distances away.
Mum is usually super uncomfortable around any kind of technology but Konnekt's extreme simplicity has made it so easy, approachable and even fun for mum to navigate. I can't recommend it highly enough.

— Sean Whelan, Dedicated Son
Overnight Support for Disability Residents
Individuals with hearing loss can use sign language or visual cards to communicate over the videophones, both with staff and with other people in their network such as parents, friends and neighbours.

— Jody D, Assistive Technology Developer, Community Living Society, Vancouver Canada
The Community Living Society (CLS) supports individuals with developmental disabilities or acquired brain injuries to live meaningful lives as full citizens. CLS manages multiple units and apartment blocks in Canada that house residents who live independently. Some residents also have other disabilities such as a mobility impairment, a hearing or speech impairment, or total deafness.
Residents were using an ancient pager system to request assistance from overnight support staff. The system only communicated who called. There was no effective way to assess the need quickly, prioritize when there were multiple callers, or avoid unnecessary visits.
Konnekt Videophones replaced the system, enabling a 2-way video connection between staff and supported individuals. Those with poor mobility can also make or answer calls using access switches. For those with a hearing disability, Videophone turns on lamps in other rooms when there's an incoming call.
Now, the supported individuals can immediately see and talk to their overnight staff, they can communicate their need, and sometimes resolve the issue without a home visit. Supported individuals also hear from staff that they're on their way or, if staff are busy with another task, that they'll be on their way as soon as they can.
Individuals with hearing loss can use sign language or visual cards to communicate over the videophones, both with staff and with other people in their network such as parents, friends and neighbours.
Unlike the old pager system, staff can see that all the devices are online without needing to enter the supported individuals' rooms. The best thing is that when someone calls, the staff can immediately see whether assistance is required and are able to prioritize care.
— Jody D., Assistive Technology Developer, CLS, Vancouver, Canada
Independence, support and friendship
The videophones enable Chris and his friends to chat easily between their apartments and help each other using their individual abilities and skills, while they learn to be more independent.

— Jody D, Assistive Technology Developer, CLS
Chris is a young man who recently moved out on his own for the first time. In his Community Living Society (CLS) apartment in Vancouver, Chris uses a Videophone to stay connected to his family and to talk with friends who are moving with him into neighboring apartments. The group shares the same excitement and worries, and are a great support to each other. The videophones, with their easy connection, enable these friends to chat easily between their apartments and help each other using their individual abilities and skills, while they learn to be more independent.
With his videophone, Chris can call Mum to ask how to make his favorite breakfast, or call his staff to ask what to do about a leaking pipe in the bathroom before it turns into an emergency. At night he has a button in bed that connects him to his Mum who lives a few blocks away. They can see and hear each other and, if Mum is unavailable, videophone can automatically call Chris's support staff for assistance.
U.S. Care Home during Pandemic
WOW… what a wonderful day we have had… it's almost like visiting my husband's room in the nursing home… we've had virtual breakfast, lunch and dinner together. He has been visited by some of his friends and I've been able to thank staff who have come into his room. I love to dial in and see that he is sitting peacefully which makes my day more peaceful too… THANK YOU for this wonderful gift during this otherwise stressful pandemic.. It has exceeded my expectations.

— Tillie Freeman, upstate New York, USA (loving wife, 83)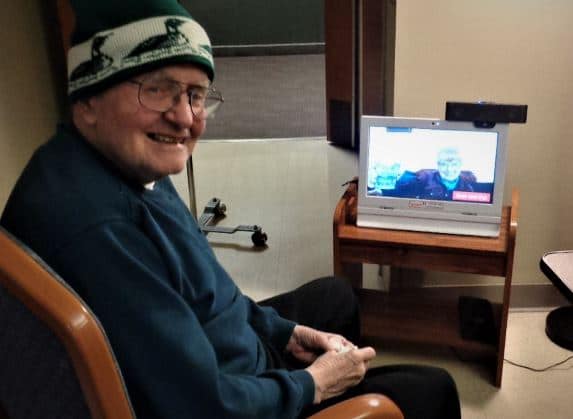 Coronavirus threat averted
When my mum sees someone in the background she says hello and that pulls them into the conversation the way you just don't get with a phone. The conversations are much more engaging, and therefore last longer.

I have also used it to show her around places that she will never be able to see – the building work that is going on in our apartment, my son's hockey game. I just switch to the other camera on the phone, walk around and narrate.

I am really excited to have set this up when I did given the challenges of international air travel right now. I was heading to the UK in April, but now won't be, and it doesn't feel as much of a disappointment to my mum as it would have done before the Konnekt.

— Adrian Kunzle, New York, United States (mother in UK)
Adrian K: USA-UK Videophone Story - Incredible Success
Videophone Reviews – United Kingdom
Easier than a Landline
I purchased a Konnekt videophone for my Mum in the UK in 2020.

Mum had no capacity to use a computer, and her dementia meant that she was no longer able to use her mobile phone.

The Konnekt team were very responsive to my questions, and when I made the decision to purchase went through all the options available very carefully.

Delivery was very swift, and my sister had no trouble with set -up (I don't think my Mum could have done this herself due to her dementia). However, once the videophone was installed next to Mum's favourite arm chair she never looked back, and making a call to her contacts presented no problem for her.

Mum was a very social person, and loved being able to keep in touch with her family wherever they were, at a very difficult time of prolonged lock downs.

Despite being so far away and unable to physically be with Mum I was able to see and talk with her nearly every day, and every time she said how lucky she was to be able to have the videophone.

Mum very proudly told all her friends that she liked to Skype and told them how easy it was. By this time she had lost the ability to use her land line and could not perform simple tasks – but Skyping with Konnekt presented no problem.

Purchasing the Konnekt tablet was definitely the best thing I could have done for Mum during this time.

Thank you to everyone at Konnekt for helping to make this happen, and for the very prompt, helpful and friendly service.

— Anne Field
Reliable Video Calling (UK)
My mother-in-law in the UK has hearing and memory difficulties. After many years of search for a reliable way to keep in touch I found the Konnekt video phone.

We have had no internet or connection issues and the system has helped us have confidence in how she is going.

— Prof. Alan Taylor, Vice President Australasian Telehealth Society.
Click to read Alan's story
JustSoCare customer, United Kingdom
We have just had Konnekt installed for our Mother who has Alzheimer's. It is does everything and more than we were hoping for. We are able to see her everyday, it's like being in the same room with her. It gives our family such comfort to be able to see her regularly and make her laugh. Very easy to use, both for us and our Mother. It was very straight forward to order and Just So Care were very professional and helpful.

I cant recommend it enough.

— Alison Ryan Scriven, Hertfordshire, United Kingdom.
From England, worldwide
My Mum is very pleased with the Konnekt device and has managed to see and talk to all the grandchildren and great grandchildren all over the world for the first for over the year . The only complaint is that we should have found it much earlier.

— Roger Burley, West Midlands, England
UK Dad is Registered as Blind
The Konnekt Videophone allows me to keep an eye on and check the condition of my dad, who is in the UK (Cornwall). Since the Videophone has a large screen and is always on, my dad can use it easily without requiring someone else there, so I can see my dad whenever I wish.

— Ben Smart, overseas son
Couldn't Use a Tablet (UK)
Amazingly simple to install and use, even for Grandma with shaky hands and where using her iPad for communicating with friends and family was becoming more and more difficult. Now the videophone has solved that, friends and family from far and wide around the UK, even those in the USA and Europe can call her.. So easy and cost effective too..

Making a big difference to the feeling of being alone – takes the worry from family too knowing that she is okay .. Brilliant job 🙂.

— Geoff Hooper, Warwickshire UK
Click to read Geoff's story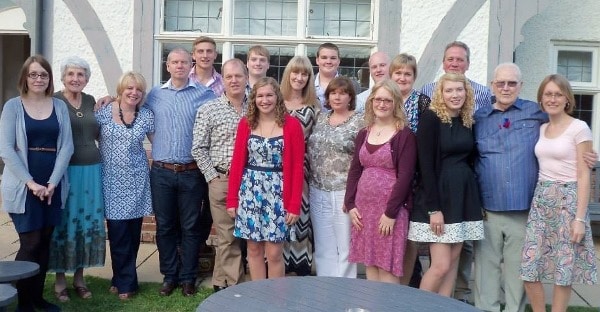 Videophone Reviews – More Video Testimonials
4 Generations
Watch Jayne and her cute kids talk about her grandfather and his Videophone.
Konnekt Videophone - Customer testimonial - Jayne
Mum in a Care Home – Much Happier
Watch Derek explain why his mother is less lonely and what she likes about her Videophone.
Konnekt Videophone - Customer testimonial - Derek
Ideal for Seniors or Hearing Loss
Carol O'Halloran: Why I recommend Konnekt Videophone for seniors, and Captioning Videophone for those with hearing loss
Carol O'Halloran - why I recommend Konnekt Videophone for seniors
Available worldwide
Konnekt has sales/support partners across Australia / Asia, Europe, United Kingdom, North America, New Zealand and Africa.