Group calls are useful:
Get the whole family together for a special occasion.
Be there for a tele-health consultation with a doctor.
Add a person who isn't a Videophone Contact to the call.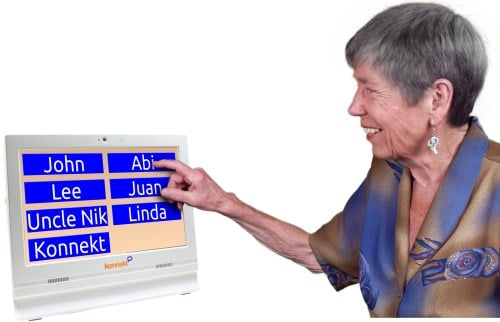 Step 1: Set up a 1-to-1 Skype call to or from Videophone.
The Videophone user can call the Contact, or the Contact can call the Videophone.
Agree to add others to the call.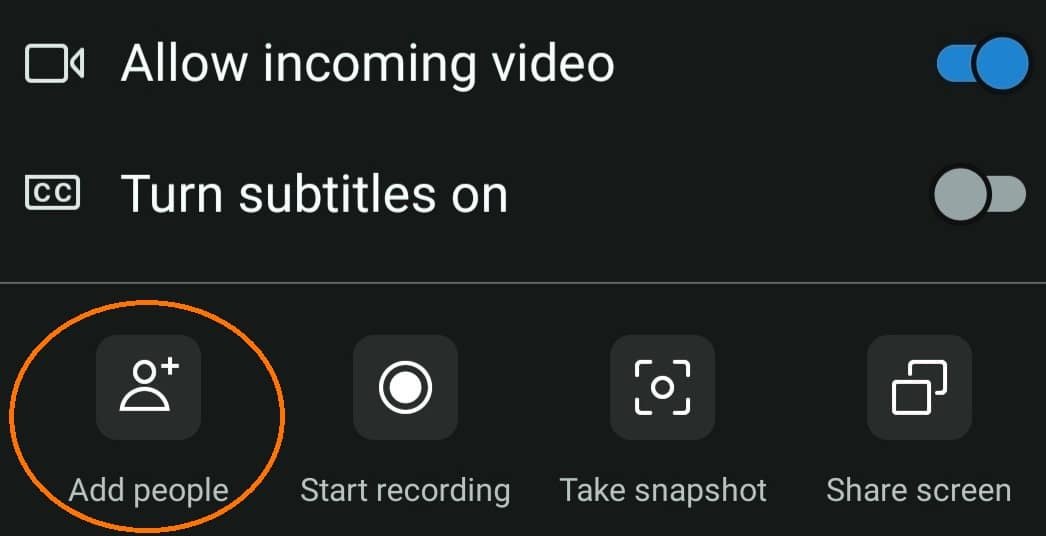 Step 2: In Skype, the Contact can add others to the call.
On a mobile phone: Tap the screen, tap the 3 dots, then select Add people.
On a computer: Click the Add people icon (head-and-shoulders with + symbol).
If the Contact has Skype credit or a Skype subscription, the Contact can enter phone numbers to add people on landline phones (sound only).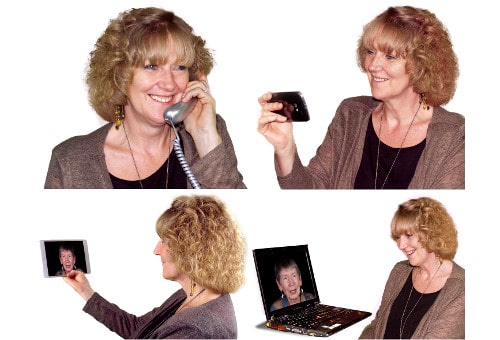 Step 3: Each added person answers using their Skype device (mobile phone, iPad/tablet or computer) or — if called on a phone number — using their phone.
Up to 100 people can be on a Skype group call!
The Videophone user does not have to do anything. The screen splits automatically. Sit back and enjoy the group call!
People can leave the call at any time, in any order. The remaining people will continue to enjoy the call until there's nobody left to talk to.
For security reasons, new Skype Contacts (or first-time guests) may not see each other's video, or the video might be just one-way. If this happens: Simply tap the screen and switch your camera off and on again, or ask to be added back to the call and then leave.
Tips
See our FAQ to…
improve call quality
share your computer screen or photos to Videophone
answer on your mobile phone without running the Skype app
Note that we do not represent Skype or Microsoft, and this guide is subject to change.