Impact on Life Expectancy
The biological process of ageing is inevitable and uncontrollable; often associated with diseases. However, there are many factors within your control to help extend life and more importantly ensure a high-quality life. Studies performed in this field has concluded that ageing is not necessarily the cause of illnesses, but more so is a result of the lack of a healthy lifestyle.
While people can, generally, look forward to longer years of good health, studies have proven that three quarters of adults aged 65 or above live with one or more chronic diseases. This implies that an estimated 3.9 million people (39% of adults who are 65 years and above). If prevention measure are not taken against these age-related disease, projections say that by 2030 there will be over six million indiviuals suffering from a long-term illness or disability.
In 2017, a research on life expectancy in older adults have concluded that a healthy lifestyle can increase the lifespan of a man over 65 years by 8 years and a woman over 65 years by 10 years.
Early Signs of health decline in Older Adults
If you're concerned about the health of your ageing loved one, the first step is to gauge the following symptoms:
Weight Loss / Weight Gain
Hearing Loss
Declining Vision
Poor Mobility
Depression
Memory Loss / Dementia
If you have noticed any of these symptoms, the first step is to consult a physician.
Healthy Lifestyle for Older Adults- physical, mental and social wellbeing
Healthy ageing is linked to more than just improving physical health. The role of social and mental wellbeing in older adults is often under-valued in leading a high-quality life.
The process of healthy ageing involves extending life expectancy and improving quality of life of the elderly as well as optimizing opportunities for greater and healthier participation in the community and socialisation with family and friends. In many instances, lack of social support has proven to be a negative influence on the well-being of the elderly.
Physical
Healthy diet and nutrition:

A balanced diet along with a sufficient intake of water is a reliable measure against negative health effects, including increasing body weight, development of insulin resistance, digestive problems or atherosclerosis. Research suggests that a diet high in fibre and low in saturated fat and added sugars — such as the Mediterranean diet — is a good choice for most.

Physical activity: Physical exercise for older adults helps maintain strength, mobility and balance, resulting in the improvement of physical health and lowering the risk of falls. In cases where the elderly person has a mobility limitation, a casual walk in the park can be beneficial.
Quality sleep: Researchers have found that sleep-deprived older adults are prone to cardiovascular diseases, increased levels of inflammatory blood markers, and weaker immune systems. Sleep deprivation can cause fatigue, affecting the physical and mental health of the individual.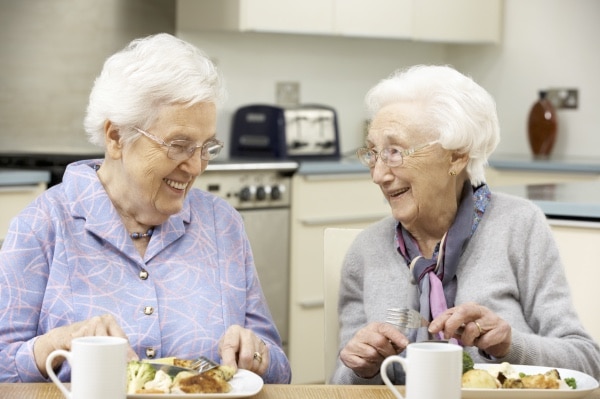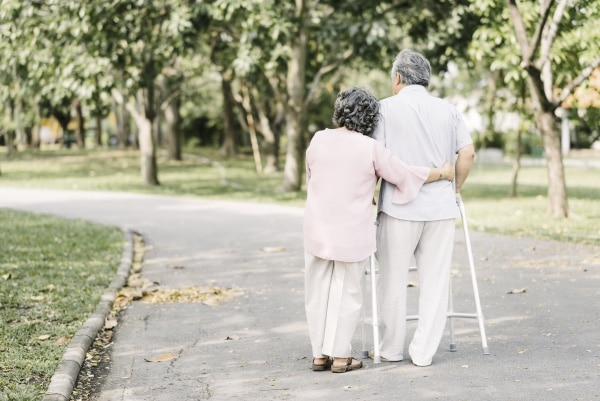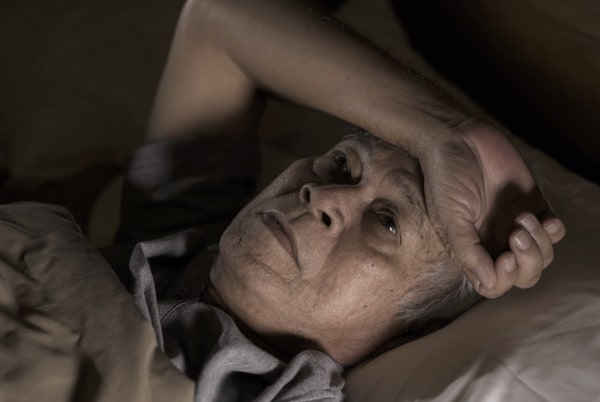 Physical health
Physical health plays an active role in leading a healthy lifestyle and is a conscious effort taken on a daily basis.
Mental and Social health
Exercise your brain: The most effective brain activities for older adults is to engage in meaningful activities, such as getting involved in volunteering or hobbies like gardening, stitching and painting. Cultivating these skills improves their thinking ability, benefitting their psychological health.
Stay connected with loved ones: Communicating with loved ones brings about a sense of belonging and reduces the chance of loneliness and depression. Building connections within community programs, elderly connect groups and other social activities can fight against social isolation. Involvements in social activities also lowers the risk of decline in cognitive abilities.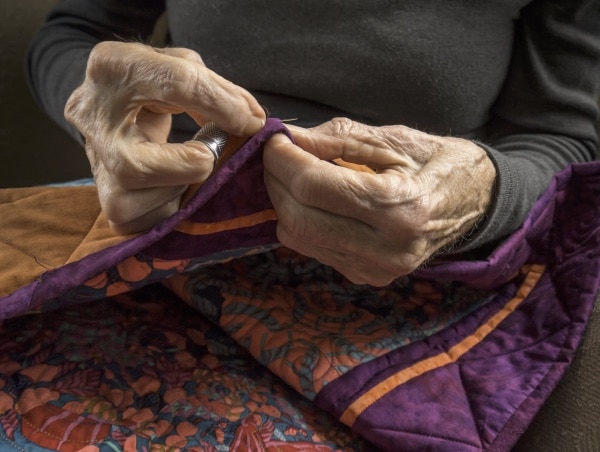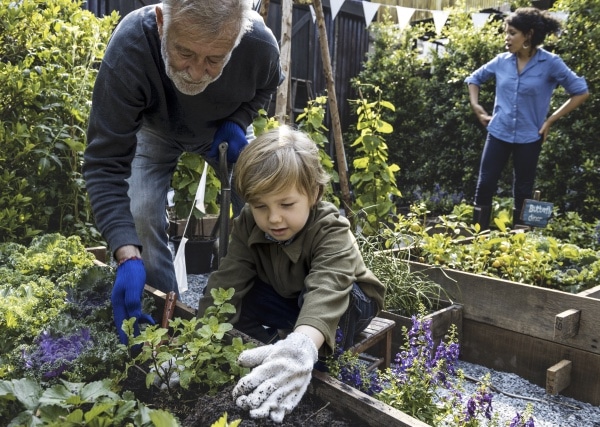 Mental and social health
Vulnerability in elderly mental health is the result of poor socialisation, lack of brain exercises and relationship difficulties.
Supportive environment for overall wellbeing
Often, the factor of having a supporting environment for physical and psychological wellbeing is overlooked. Relationships among family members change with the different phases in life. Many times, we tend to neglect the importance of connection with family, friends and community due to lack of communication.
The availability of newer technologies has enabled the development of easy-to-use communication aids that overcome the limitations faced by older adults and their loved ones.
Konnekt Videophone
How does the Videophone help?
This Videophone is designed to suit older adults struggling with social isolation, mobility and and cognitive impairments. The Videophone's big buttons and auto-answer feature help promote independence and safety of the elderly. Face-to-face video calling enables family and friends to stay connected.
Physical health: Videophones allows family and carers to check-in visually during emergencies or when there's no answer, using auto-answer for trusted callers. Some use video calling to lead short exercise sessions to encourage physical activity, improving fitness and quality of sleep.
Mental and social health: Videophone helps promote independence, reduces social isolation, and can halve depression risk. Medical studies showed that increased social engagement via face-to-face video calling can also help increase cognitive function for those at risk of dementia.
Easy to use video phone
Videophone for seniors one-touch big buttons for face-to-face video calls.
Stay connected
Konnekt Videophone brings you closer to your loved ones.