Unpack, Unfold, Plug in
Personalized and tested
Konnekt provides all hardware, personalization, setup and testing for your Konnekt video phone.
Simply tell us your contacts' names and numbers, and we do the rest! We customize the call buttons and all other options.
Family and friends
We even help your contacts get going, and optimize their video calling. We don't like to deliver until we're sure that everyone's experience will be of the highest quality.
Konnekt Videophone Unboxing
Simply plug it in
Lift Videophone out of the box.
Unfold the kickstand.
Plug it in to any power socket.
For most customers, that's it.
There's nothing to switch on, adjust, or get wrong.
Nothing to charge
There's no need for you EVER to charge any batteries, connect or disconnect anything. Your Videophone just works… just like a regular home telephone, but easier.
Nothing to top up
Konnekt manages Videophone's "unlimited calls" subscription.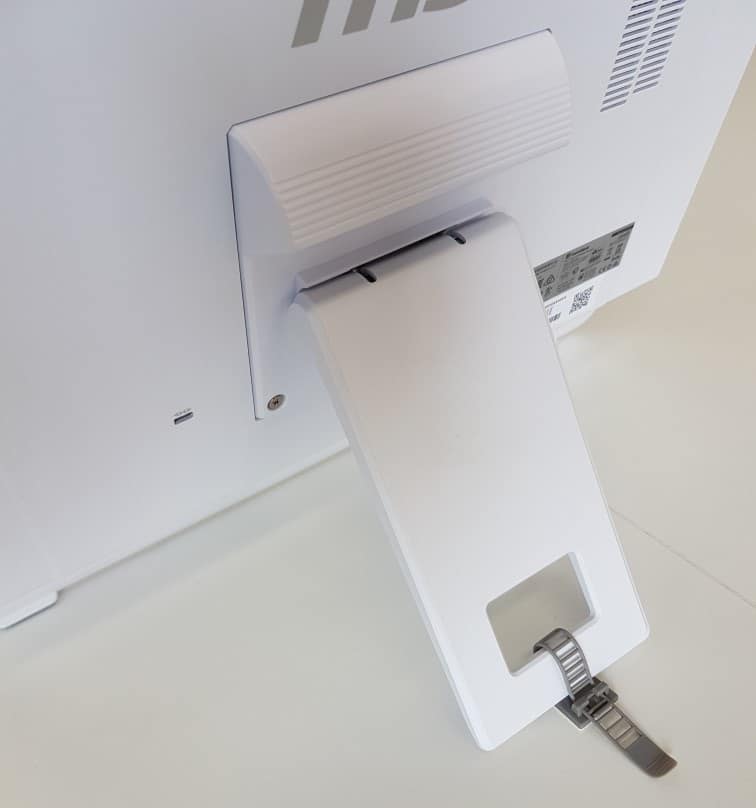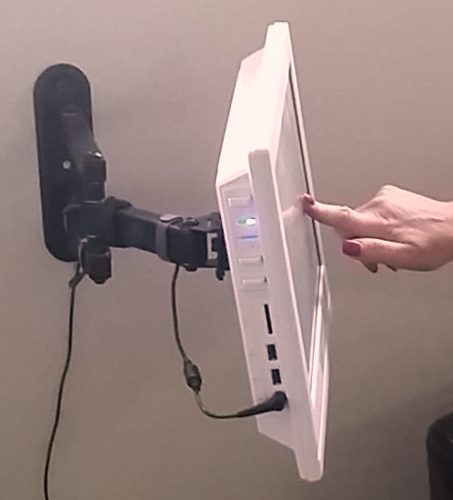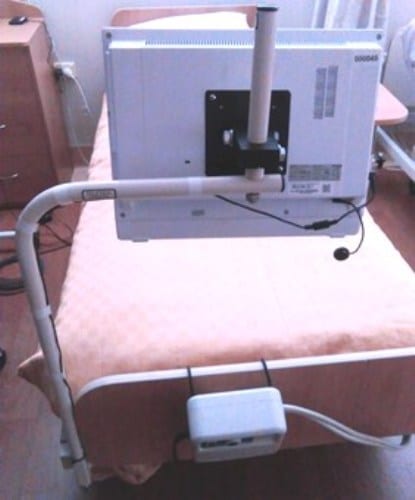 Konnekt desk or table mount video phone
Kickstand-stuck-to-table2
Extendable arm wall mount
TeleTidy bed-mount for Konnekt Videophones
Placement options
For most users, Videophone sits on a low table beside the "favourite chair." We can even recommend or supply a small sturdy table. Once you're happy with the position, stick down the kickstand using our adhesive clamp.
Some prefer Videophone mounted on a wall so it can see the whole room. Konnekt can recommend or supply a bracket or a flexible arm. Videophone can also mount onto a chair or bed frame. In some countries, we offer custom installation.
Connects automatically
We pre-configure Videophone to automatically connect to your Wi-Fi / Internet. Alternatively, plug it into any modem/router. Or use our simple guide to set it up to talk to your Wi-Fi. Need help? We talk you (or your friend) through setup, no matter where you are.
Internet
Don't have Internet? We can help you select a suitable service. Videophone uses hardly any data and works with any Internet including 3G/4G mobile (cellular) Internet, ADSL, Optical or Cable.
In many countries, we can help you with a specific Internet service and a rock-solid modem-router for maximum reliability and video quality.
Where fixed Internet is not practical, and for short-term rentals / trials, we can help you with 4G mobile (cellular) Internet and we can recommend or supply a pre-configured mobile (cellular) Internet modem-router. Plug in and go!
Konnekt Videophone - Manually Connecting to WiFi
Wi-Fi Connection
Connecting to Wi-Fi manually is easy.
In most cases, we can pre-configure Videophone to connect to your Wi-Fi automatically, so that there is absolutely no setup to do.
Wi-Fi or Wired
If Videophone is more than one or two rooms away form the Wi-Fi modem-router, or where there is strong interference, we can recommend or supply a Wi-Fi extender that will boost your Wi-Fi signal to improve video-calling quality. We know what devices work and what devices need constant attention, so please contact us before you select a Wi-Fi extender.
Videophone simply connects to the modem/router using either a LAN cable, Wi-Fi (configured easily or pre-configured by us), or via an extender. This means your video phone can usually be located in any room you want. We include an easy guide with pictures, and we can arrange a time to talk you or your friend/relative through setup. In most cases, we can configure Videophone to simply connect via Wi-Fi so that there is absolutely no setup to do. Just unbox Videophone and plug it into a power outlet!
I.T. Support, anywhere
We provide full I.T. support on-the-phone or via Skype, text, online chat or email. Whether you're in America, Australia, Asia-Pacific, UK/Europe or Africa, we'll help. Poor English? We use off-the-shelf translation apps that work surprisingly well.
If you are a Konnekt Videophone customer, user or Contact, we'll help support your devices and Internet to help you avoid or minimize Internet problems. Whether it's your Videophone or Internet, (or that of your family member or Contact), a single Konnekt number to call provides one-stop help.
Our entire philosophy is to make everything easy and reliable. Most of our customers are sons, daughters or carers who live interstate or overseas, who cannot or do not wish to be slaves to a gadget. We get it. Our customers worldwide are delighted by our service. Read what customers say.
Available worldwide
Konnekt has sales/support partners across Australia / Asia, Europe, United Kingdom, North America, New Zealand and Africa.